Mama Mamba - 8 INCH
✈️ UK EST. EXPRESS DELIVERY 1-2 Days
✈️ EU EST. EXPRESS DELIVERY 2-3 Days
✈️ ROW EST. STANDARD DELIVERY 7-15 Days
✈️ STANDARD SHIPPING OPTIONS AVAILABLE
Customer Reviews
Write a Review
Ask a Question
09/08/2020
Barbara

France
Innovative yet beautiful
I ordered these stilettos in yellow, I found the extra plastic very useful because it prevents your toes to come out of the shoes during tricks and jumps ! Yet it remains stylish and original. I sized down also on this model because I'm between two sizes and after one or two choreographies they were perfect to my feet. Small add to the description: although for boots the snake skin of the shoes really needs some protectors, I found that stillettos are less subject to overuse. I wear them without protection and so far the skin really looks fine !
07/28/2020
Simona P.

United Kingdom
Fantastic!
I love these sandals! They have the perfect size peep toe, so my toes are not sliding as it happens in others sandals of other brands and they feel so comfortable. Dancing is so easy in these and the wider straps are firm and quite supporting for the ankles. Hope to see more sandals with other colours and materials from Hella Heels as they are just amazing (I also have the same sandals in neon pink!)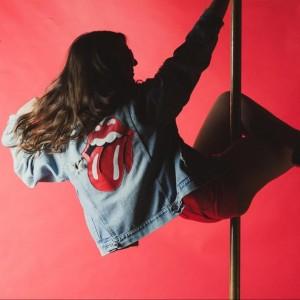 CA
06/15/2020
Carolina A.

United Kingdom
Mama Mamba 8 Inch
These shoes are my favourite, I never wanna dance in anything else again! Please make more sandals.
06/09/2020
Silvia S.

United Kingdom
I am not sure how I feel about them
While I think they look absolutely gorgeous, I am still not sure how I feel dancing in them. When I point my toes, my feet seem to slip out of them. It's like the peep-toe bit doesn't hold the foot in place properly. Maybe the peep-toe part should be a bit longer towards the instep of the foot. The shoes are comfy indeed, I just feel like I love wearing and walking in them more than I love dancing in them
05/09/2020
Liine C.

Sweden
I LOVE THEM
But they didnt fit perfect! Ive got the same size in Blaq-boots, but the size in mambas were slightly too short and narrow for me. BUT Ill buy them one size up again cause I love the smaller peephole and sturdy feel besides the look >3 (Have ofc bought the mamba boot instead!)